Is How Your Organization Storing Documents Causing Operational, IG, Audit, and Litigation Risk?
Is How Your Organization Storing Documents Causing Operational, IG, Audit, and Litigation Risk?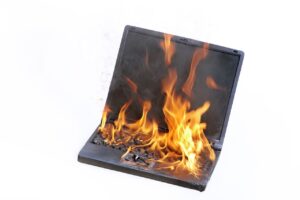 In 2021, an area of focus for information governance, legal departments, auditors, and yes, those bringing lawsuits against your organization is how your employees are storing company information and documents in their corporate email, personal email, network drives, platforms, cell phones, and paper files.
Why should this concern you?
It will only take one major lawsuit, penalty, audit finding, or court order to get the attention of your board, legal department, and the press.
What is at the root of the document management problem? In short, when the PC was introduced, organizations lost 2,000 years of records management strategies overnight. Before the PC, paper files were indexed, controlled, and if you didn't return the file the records manager would hunt you down. Once closed, files were disposed of in accordance with their retention schedules.
Today, individual employees, for the most part, are free to delete emails and documents as they wish, use naming conventions they like (e.g. smifdoc890), and write over old versions. Compounding this problem are the 2 to 30 versions of documents stored in shared network drives, caused when documents are downloaded each time they are sent back and forth by email. Add in the different levels of document management, depending on which systems documents are stored in, and it's a mess when audit, litigation, or required disclosure occurs.
In addition, efficiency studies show that employees can waste between 5 to 15% of their time finding, sorting and routing, documents. That's millions of dollars wasted, each year.
How should your organization respond? Here is a 6-step plan
1. Learn more about electronic content management, digital signature, workflow, and electronic records management technology. Including what is included in the platforms and systems you may own.
2. Assess your organization's readiness to respond to document audit, litigation, and disclosure requests. Review past situations that have occurred.
3. Identify the risks and need to update your current document management system(s) and IG/records management program policies, procedures, and schedules.
4. Assess how better use and configuration of your current platform (e.g. M365, Google, Shared Drives, and other ECM platforms) can improve the efficiency and quality of your organization's processes. Update your IG/records management program.
5. Conduct an enterprise-wide study to support the development of well-thought-out electronic content management (ECM) and IG plan, including the deployment of workflow. Identify priorities, costs, business justification, ROI, and roadmap.
6. Get started and reach out to me as I am happy to discuss your specific situation and provide feedback and ideas. Best George Dunn, President Cre8 Independent Consultants. Since 1995, we have assisted hundreds of organizations across all industries using different systems; plan for ECM, workflow, digital transformation, process improvement, and update of their IG records management programs.
You can contact me at here, email at dunn@cre8inc.com or call me directly at 206-556-5958. Look forward to speaking